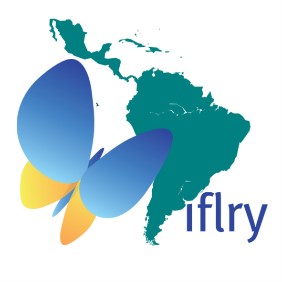 It is our pleasure to invite you to the IFLRY Seminar on "Youth participation in Latin America: You(th) Participation in the Decision Making Process".
The three-day seminar is to be held in Barcelona, Spain on 13th-17th August, 2015.
The seminar aims to encourage young people in Latin America to participate in and influence local decision making processes by strengthening an international network of Latin American and European youth civil society organisations and by providing them with replicable knowledge and tools on youth civic engagement and entrepreneurship.
Objectives:
– Create awareness on the similarities and differences between European and Latin American youth, as well as promoting Spanish as a working language in IFLRY
– Enhance a strong and meaningful youth network in Latin America through sharing IFLRY's experience in international nongovernmental action
– Foster entrepreneurship and active participation in decision making processes of young people in Latin America and Europe through sharing innovative ideas and adapted/improved European solutions
– Increase the effectiveness of young people's influence over decision making by sharing best practices and tools on political dialogue and evidence policy development
– Widen the impact by developing publications and sharing non formal education techniques to multiply the knowledge and tools identified as particularly effective
Spanish will be the working language for this seminar.
As one of the goals of this project is also to promote the use of Spanish within our federation, we also encourage you to apply when your knowledge of Spanish is limited. Translation to English will be provided during parts of the programme.
Please apply via the link to the online form, found in the invitation below. Applications must be submitted by 27th July.
Seminar Invitation Barcelona 2015
Invitacin seminario Barcelona 2015 (Spanish translation)
For any questions, please contact the secretariat by e-mail:  rhiannon.clapham@iflry.org .
We look forward to seeing you in Barcelona!