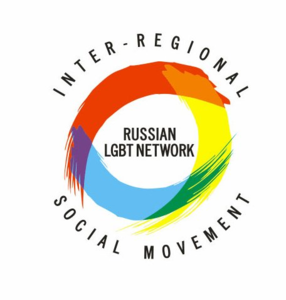 We are disappointed to report that, just a few weeks since receiving the 3rd IFLRY Freedom Award in Krakow, Poland, that two members of the Russian LGBT Network have been arrested.
Inspired by the Russian LGBT+ activists who are fighting for personal freedoms in their country, IFLRY decided to award the 3rd IFLRY Freedom award to the "Russian LGBT Network" on the eve of the General Assembly in Krakow, Poland. Co-Chair of the Network, Tatiana Vinnichenko, was present to accept the award on behalf of the organisation that has been fighting within Russia since 2006.
The Russian LGBT Network consists of Russian local, national and international groups and organizations that seek to promote the LGBT+ cause within Russia. Being an NGO itself, the Russian LGBT Network tries to lobby and disseminate information on the LGBT situation. The network has already gained tremendous credibility with international institutions, such as the UN, OSCE and CoE. Via its regional divisions it works across sixteen Russian regions.
Since the Russian Authorities adopted a law in 2013 which criminalizes the spread of information on LGBT+ issues, the Russian LGBT Network is put in a difficult position. The network tries to continue fighting for their cause while facing the new law's consequences.
However, whilst this should be a wholly congratulatory piece, their very struggle was highlighted just weeks later when nine LGBT-activists, including two members of the network, were arrested and detained for demonstrating on the streets of St. Petersburg and Moscow during the opening ceremony of the Winter Olympic Games in Sochi.
IFLRY, by means of awarding the IFLRY Freedom Award, wants to underline where the liberal youth of the world stands on this matter – together with the Russian LGBT Network – and the recent arrests have immediately showed that international support is truly important. The activists were released from detention but will still have to face trial.
Outgoing IFLRY President, Thomas Leys, said during the ceremony:
"IFLRY supports the Russian LGBT Network and with that the Russian LGBT+ community as a whole. Freedom of expression and of sexual orientation are two essential individual freedoms and both are under threat in Russia. The previous work of the Russian LGBT Network needs praise, while their future work is greatly challenged, as the Russian authorities break their international Human Rights commitments. The international community needs to show full support for the Russian LGBT Network in the struggle they face".
The International Democratic Initiative, connected to the Dutch party D66, made it possible to have the Russian LGBT Network present at the IFLRY Freedom Award ceremony. IDI's generous contribution shows their dedication to a more tolerant and more free Russia. Want to find out what IDI does more? Visit their website!