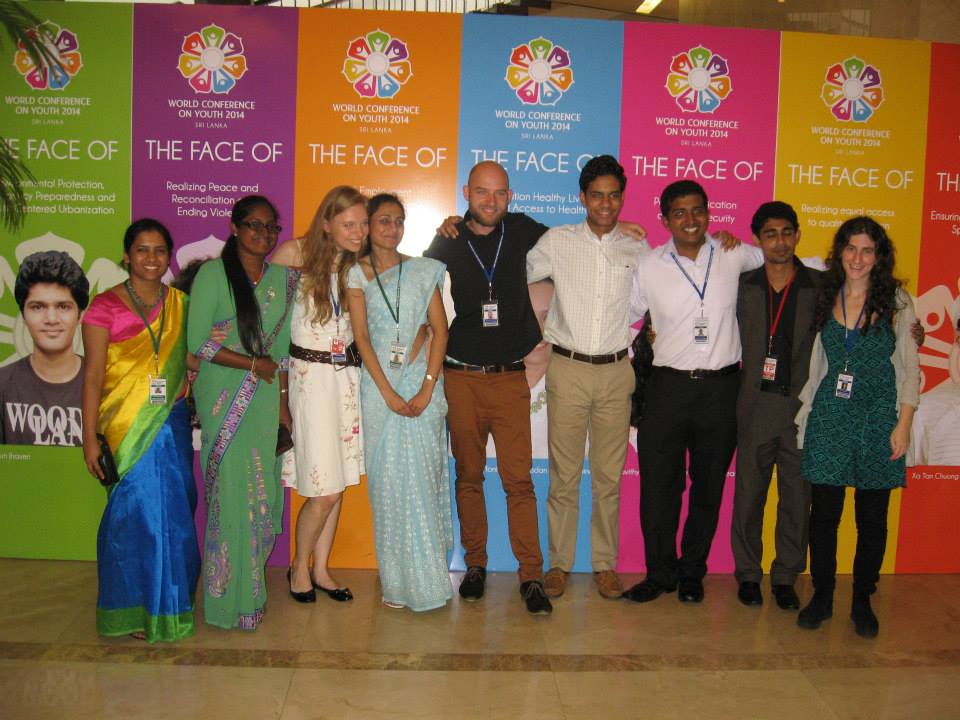 Young people from 169 countries came together in Sri Lanka to discuss the priorities for development for youth across the world. IFLRY Secretary-General Frerik Kampman represented IFLRY in this World Conference on Youth, which set out to define the priorities for the post-2015 UN Development agenda. Since the Millennium Development Goals have an expiry date already in 2015, this conference was both timely and needed!
The Conference started on the 6th May with a grand opening in the southern city of Hambantota. During this opening the President of Sri Lanka addressed the crowd, as well as UN Secretary-General's Special Envoy on Youth, Ahmad al Hendawy, and John Ashe, current chairman of the UN General Assembly.
The other four days the conference took place in the capital Colombo. All youth delegates (representing either their country or their organizations) took part in workshops on different topics, to generate input for the youth negotiators. This way, input from all youth delegates could directly feed into amendments and proposals concerning the output of the conference, the Colombo Declaration on Youth. The declaration was finally agreed upon and signed during a closing ceremony on the 10th of May in Colombo.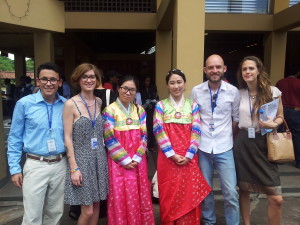 Frerik Kampman reacts on the declaration: "It was an interesting process to be witness of. When you read the declaration, you will not notice something groundbreaking, but it was the inclusive process that  was historic in the sense that 'youth' was accepted for the first time as a full partner in setting the priorities. It is an important precedent for future UN actions that concern young people as a stakeholder".
After the closing ceremony on the 10th of May, also an additional meeting of ICMYO took place. ICMYO is the International Coordination Meeting of Youth Organizations, of which IFLRY is a member and part of the Task Force that helps coordinate ICMYO's activities. It is IFLRY's membership of ICMYO that brought the opportunity to be part of this world conference in the first place.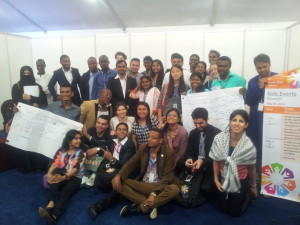 In the margins of this conference Frerik Kampman also met with a group of liberal minded Sri Lankan activists, some of whom have been very active in IFLRY. Frerik: "It was very useful to sit down with them and discuss Sri Lankan politics and their view on things. The political system is not designed along ideological lines, which makes it difficult to organize parties or movements narrowly defined as liberal. Still, these young people and several parliamentarians are doing great work!" In Sri Lanka there exists a Liberal Party that is currently part of the ruling coalition. Because of the difficult position for liberals in Sri Lanka, they want to focus on 'get out the vote' campaigns. IFLRY recommits itself to supporting them.
If you have any questions on the World Conference on Youth or on the situation of our liberal friends in Sri Lanka, don't hesitate and contact Frerik Kampman on frerik.kampman@iflry.org.