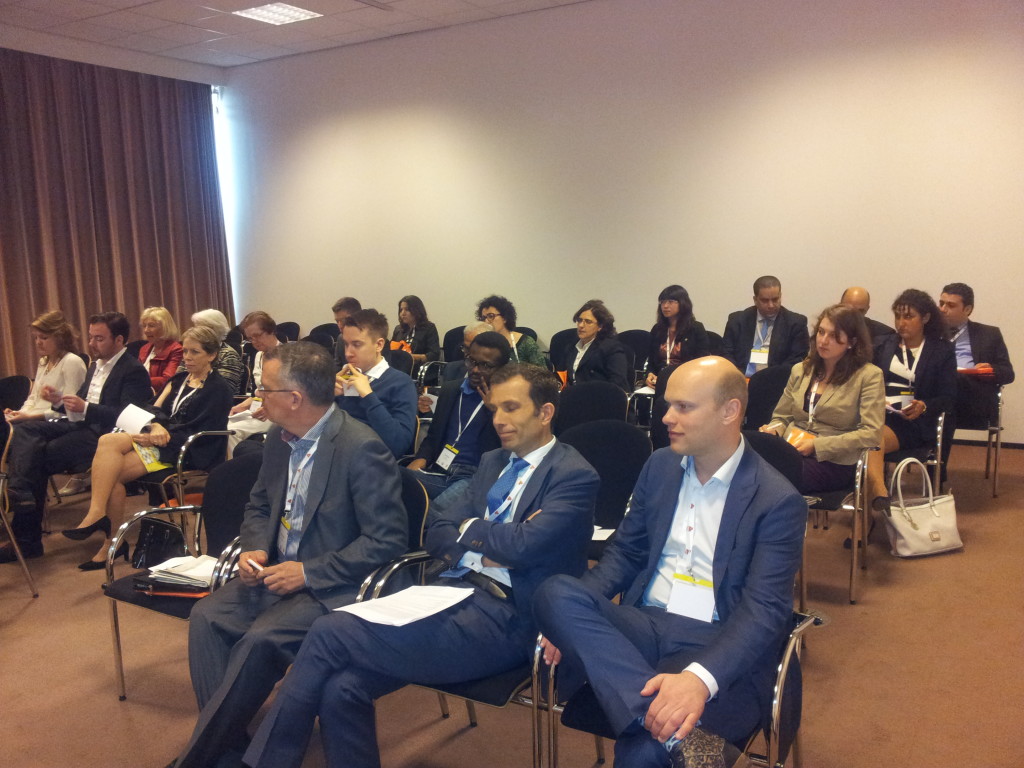 Liberal International held its 59th Congress in Rotterdam on 24-27 April – and IFLRY was proudly represented by one of its largest delegations in recent times.
The Congress is the largest global gathering of liberals in the world and IFLRY sent a delegation made of seven nationalities. A huge thank you to Jan-Willem de Bruin (JD, Netherlands), Jelle van Nuland (JOVD, Netherlands), Emmi Korkalainen (Finnish Centre Youth, Finland), Markus Ylimaa (Finnish Centre Youth, Finland), Junior Sikabwe (Radikal Ungdom, Denmark), Anna Halavina (IFLRY Belarus Programme, Belarus) and Yassine el Bahlouli (AJA, Morocco) for attending. Also IFLRY President Christian Scharling, Secretary-General Frerik Kampman, Treasurer Daniel George and Regional Bureau Member Ivo Thijssen were present.
IFLRY hosted a successful fringe meeting on Human Rights in the context of Mega Sporting Events. The debate was Chaired by former member of parliament for D66 Boris van der Ham and benefitted from Markus Löning (now Liberal International VP), Isa Yusibov (D66 candidate EP, Azerbaijani activist) and Anna Halavina (Belarusian activist) as guest speakers. We looked at the dilemma of how Mega Sporting Events can sometimes be useful for highlighting human rights issues in certain countries, but can also occasionally legitimise and make money for unsavoury regimes. The fringe was very generously made possible with the support of D66 International.
The fringe generally agreed that it should be up to the organising bodies of such Mega Sporting Events to impose stricter requirements on hosting governments when it comes to securing human rights in the process to and during the sporting events. IFLRY also proudly had a resolution reflecting these views adopted by the Congress later that weekend. Thanks to JOVD and SU for submitting the basis for this resolution at our General Assembly in Kraków earlier this year.
We are also pleased to report that IFLRY-backed candidate, Dr. Juli Minoves, was elected the 13th President of Liberal International. We wish him luck in the coming term and would also like to take the opportunity to thank Hans van Baalen for all of his past support.