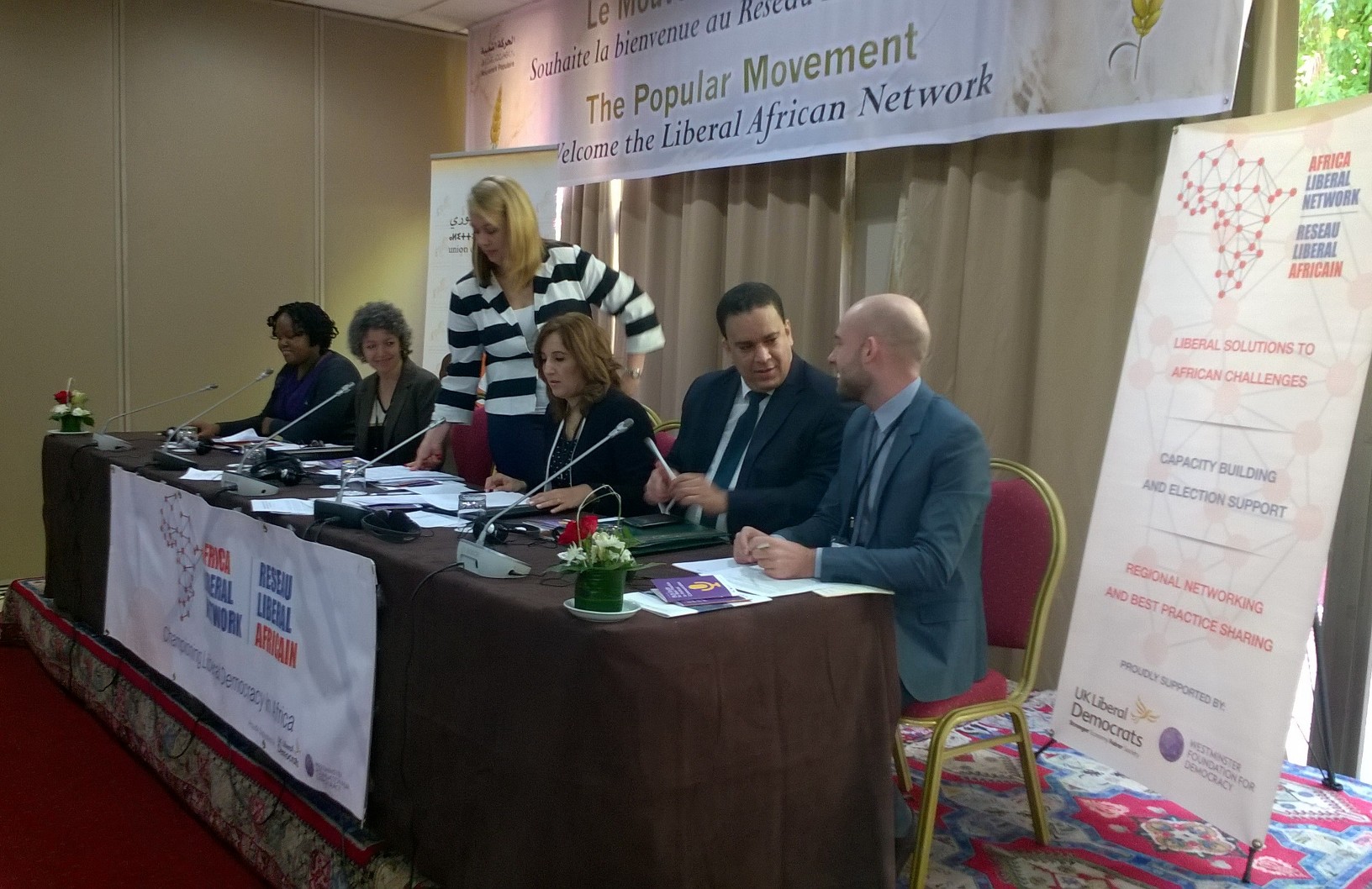 From 26-29 November IFLRY President Christian Scharling and Secretary-General Frerik Kampman attended the 11th Africa Liberal Network (ALN) General Assembly in Marrakech, Morocco.
Besides being a great networking opportunity with the many African liberal parties and their youth branches, the event was also heavily attended by key IFLRY partners. These including OALY-LEAD, the international office of Liberal Democrats (United Kingdom), VVD International, FNF, AAFD and Liberal International.
Most importantly, IFLRY planned ahead a busy 2015 in Africa with OALY-LEAD and will assist its African regional partner in important events.
The meeting included a presentation by Frerik in a panel discussion on youth access to human rights, Christian attending an exclusive meeting with the British ambassador to Morocco and exchange of views with ministers, members of parliaments and other officials.
We would especially like to thank the international office of the Liberal Democrats (United Kingdom) for funding IFLRY's participation to Marrakech and giving us this fantastic opportunity. IFLRY looks forward to a busy 2015 in Africa!
For more information contact Christian and Frerik.