Yesterday was the public session for the Summit, where the activists, ambassadors and volunteers were joined by journalists and members of the public for panels and speeches discussing human rights abuses globally.
The IFLRY team were helping from the early morning with stage management, assisting speakers, technology support and ensuring the smooth running of the programme. As one of the sponsors of the Summit, we also co- presented the Woman's Rights Award and the Courage Award. We had the opportunity to share the stage with the speakers, network with other attendees, and be interviewed for Canadian TV.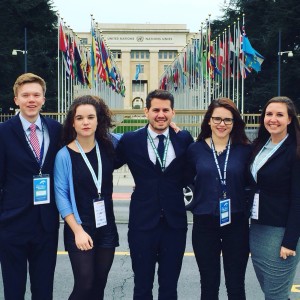 The Summit itself was both emotive and informative, with human rights advocates educating the attendees and the world on the situations of their countries. Many other of the speakers expressed frustration with the focus' of the international community, and Alfred Moses foresaw a running theme of the speeches when he urged us to "ask ourselves why it is that the Human Rights Council (UNHRC) has done so little."  This is particularly poignant considering the Summit's occurrence on the eve of the UNHRC's main annual session.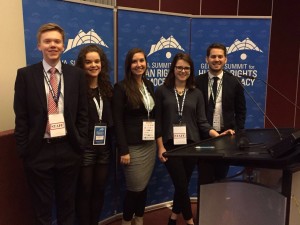 Much of the human rights abuses that were discussed were those that are not often picked up on by popular international media, such as the plight of political prisoners in Venezuela, and 'crimes against humanity' in Eritrea. Many of the speakers were putting their own and their loved ones' lives at risk by
speaking out about their stories, further accentuating the necessary urgency in responding to them.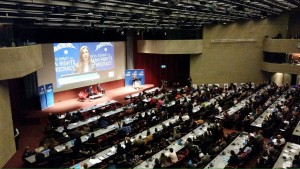 A number of the activists that spoke were young people, echoed by the overwhelming youth and students in attendance.  For example, Polina Nemirovskaia, human rights researcher and advocate from Russia, and Antonietta Ledezma, daughter of Venezuelan politician and political prisoner Antonio Ledezma. This level of youth engagement should make us optimistic for the future of human rights advocacy, of which we hope IFLRY can be an integral part.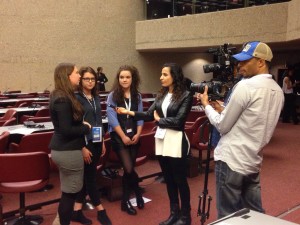 After such an inspirational event, we must now keep in mind the closing words by Hillel Neuer (Executive Director of UN Watch): "If we leave today and we and go about our business as usual, we have failed… We must ask ourselves: If not me, then who, and if not now, then when?"