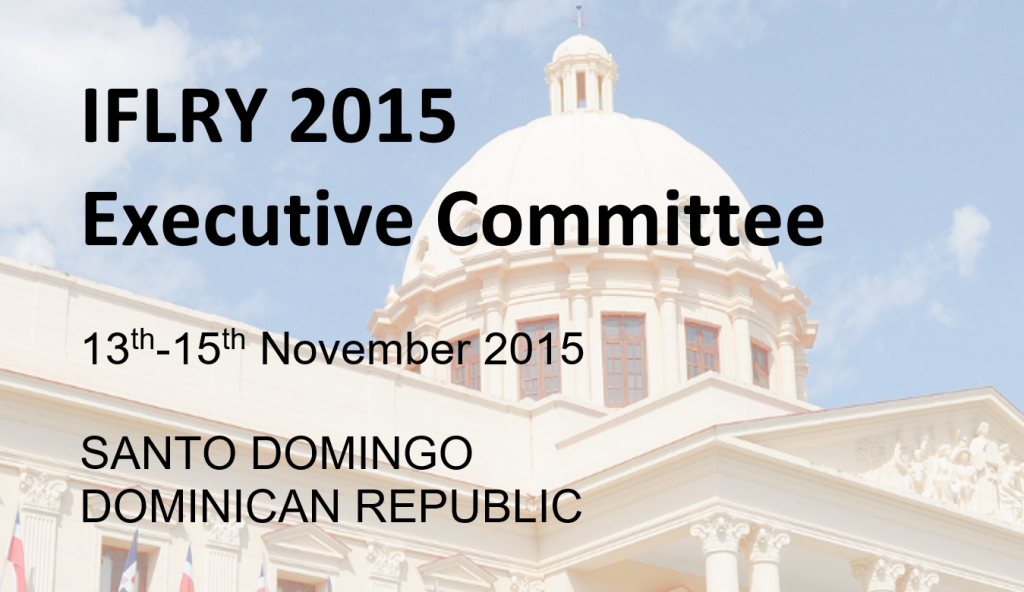 We are proud to announce that IFLRY will hold its first statutory event in Latin-America in many years. The 2015 Executive Committee will take place in Santo Domingo, the capital of the Dominican Republic. It will be held in conjunction with the third seminar in the one-year IFLRY Latin-American project.
The Executive Committee will take place on 14 November, with arrival foreseen on 13 November. On the 15th of November, our host CAPP – Centro de Análisis para Políticas Públicas will organize a national meeting of their members.
CAPP – Centro de Análisis para Políticas Públicas will be our host during this series of events. The Centro aims to promote active citizenship in the Dominican Republic since its foundation in 2001.
The third seminar in IFLRY's one-year project on youth in decision making in Latin-America will take place after the Executive Committee. The seminar will be a trainer-of-facilitators. We are looking for people to join the training team! Unfortunately, participation in the seminar is only possible for those organisations taking part in the project. Read more about the seminar here.
Join IFLRY, as the registration for all events have opened! You can access the online form here.
Access the official invitation (.doc) here.
The application deadline for the Executive Committee is 14 October.
Applications will be accepted on a rolling basis.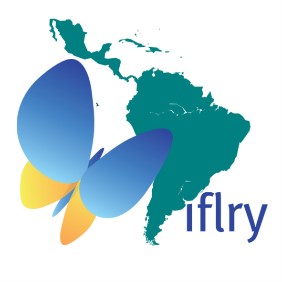 Registration fees
The registration fees cover accommodation and meals for the periods below. Transportation reimbursement (local or international), visa costs etc are generally not covered. Arrival is foreseen on 13 November and departure on 15 November. Please leave as late as possible (preferably evening or night)  on 15 November, as CAPP has organized some very interesting events on 15 November.
Official Delegates Fee (13-15 November 2015) 120 €* & ***
Guest & Suspended Organisation Fee (13-15 November 2015) 160 €**

*All Member Organizations in good standing are able to send up to six (6) delegates to the above stated fee. Additional delegates will be charged the Guest & Suspended Organisation Fee.
**For all Organisations or individuals who are not members of IFLRY or Organisations who are suspended from the Federation. Please contact the IFLRY Office when registering as well separately, if you wish to attend the EC being a Guest or a Suspended Organisation.
***A special discounted fee will apply for participants also attending the IFLRY Latin American Programme Seminar.
Deadlines
Timeline (all dates are 11:59 PM GMT London time)
3 October 2015:       Submission of Membership Applications
.                                  Publication of Membership Fee Statute
10 October 2015:     Publication of Membership Applications, motions to suspend members
14 October 2015:     Executive Committee Registration Deadline
24 October 2015:     Submission of Resolutions
.                                  Publication of Budget 2016, all other financial documents, Office Report and Bureau Reports
31 October 2015:     Publication of received Resolutions
13 November 2015: Submission of Urgency Resolutions
All proposals by member organisations should be sent to the IFLRY office by e-mail. Questions regarding the meeting and registration can be sent to assistant@iflry.org.
General documents
All documents concerning the Executive Committee can be found in this section. Please check back regularly for more documents being uploaded.*

Latest IFLRY Statutes (Moldova, December 2012)
Latest IFLRY Rules of Procedure (Moldova, December 2012)
Guidelines Membership Fees 2016 (Membership Fee Statute) updated 2 November 2015
Call for an Extraordinary General Assembly on Membership Issues 15 October 2015
Annual Report 2015_interim 24 October 2015
Membership Issues updated 2 November 2015
Programme_SantoDomingo 1 November 2015
Agenda_SantoDomingo 1 November 2015
Interim Internal Audit Report
IFLRY GA 38 Vienna Minutes
IFLRY Climate Change Position Paper, proudly presented by the IFLRY Climate Change Programme
Urgency Resolution on the Recent Attacks in Paris and Beirut, tabled by the IFLRY Bureau
*Financial documents will be presented at the Executive Committee and sent seperately to the registered delegates. However, if you are a Member Organisation in good standing who will not attend this EC, you can still request access to these documents by contacting the IFLRY Office.
Resolutions
2015 Executive Committee Resolutions
Por una Venezuela libre (Spanish translation of resolution 7.)
Membership Applications
Please note that for Executive Committees only applications for Candidate Members or Observer Status can be dealt with.
Applications for Candidate Membership
1. Fédération Marocaine des Jeunes Liberaux (Morocco) – application postponed till next meeting
2. CAPP – Centro de Análisis para Políticas Públicas (Dominican Republic) – documents still to be published
3. CEEP – Coordination des Elèves et Etudiants Patriotes (Senegal) – Cover letter; IFLRY Membership Application Form; Statutes; Internal Rules
4. Alianza Joven (Mexico) – Cover letter; IFLRY Membership Application Form; Statutes; Policy Programme; Overview of activities
Bureau Reports
Christian Scharling (President)
Frerik Kampman (Secretary-General)
Daniel George (Treasurer)
Ahmad Al Rachwani (Vice-President)
Stanislav Anastassov (Vice-President)
Danylo Korbabicz (Vice-President)
Bobby Dean (Vice-President)
Mane Manukyan (Office) Report